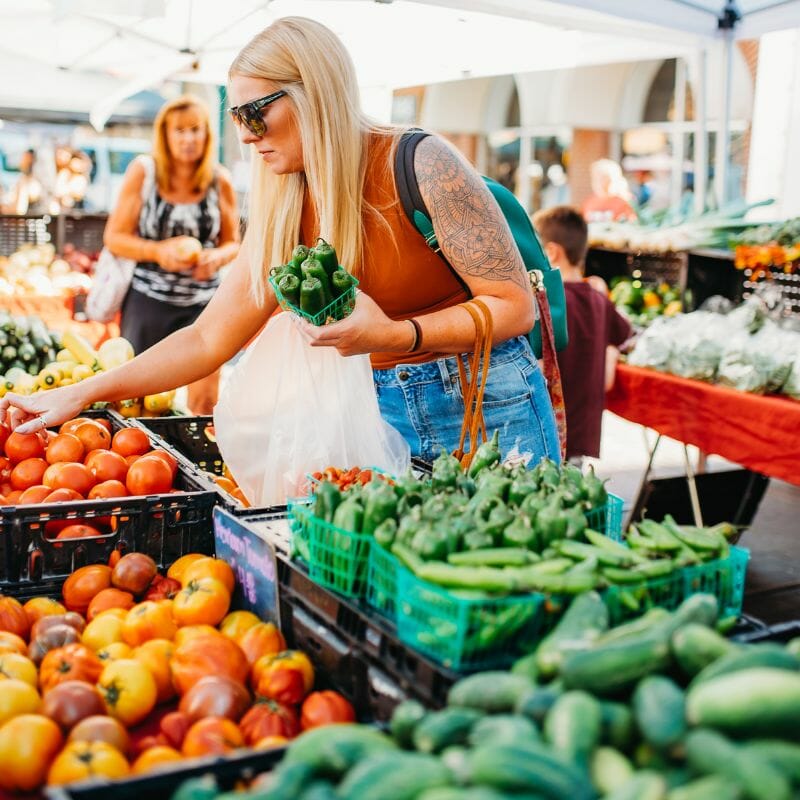 May 18th to August 31st, 5 p.m. to 8 p.m.
The Lodi Certified Farmers Market is held on Thursday evenings, May 18th to August 31st. Under the leadership of the Lodi Chamber of Commerce, Lodi's beloved summer tradition is frequented by countless visitors who stroll our vendor-filled streets. Enjoy the best local produce, cheese, and meat vendors California has to offer. Residents and visitors can also grab a bite, order a drink, meet up with friends, or make new ones in Downtown Lodi's laid-back, family-friendly atmosphere.
FestivalNet captures our wonderful summer long by sharing, "The Downtown Lodi Farmers Market is ranked as one of the top 5 markets in California, entertaining 5,000 guests each Thursday night. Features over 65 growers, producers, art & craft and food vendors..."
Enjoy live music in our beer and wine gardens. Click here to download a PDF of our music lineup for 2023.
Riding your bike downtown? Be sure to check it in at our free bike valet provided by Bike Lodi. Located on Oak Street by the Post Office Driveway.